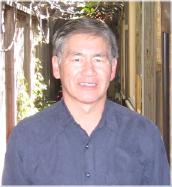 Hello, I'm Bob Kaku. I was born in Kyushu, southwest Japan. I live in the San Francisco Bay Area and graduated from the University of California at Berkeley. I work in information technology and specialize in data architecture and business intelligence. I'm married to Gail.

Interests: Golf - favorite courses: Pebble Beach, Cabo Del Sol

Cycling - favorite ride: 17-Mile drive on Monterey Peninsula

Snow skiing at Lake Tahoe. Favorite aprés ski: Jake's in Tahoe City

Running and jogging - my program: Runner's Calculator

Writing: My wife and I are coauthors of a novel Cherry Blossoms in the Storm about three Japanese American brothers and their families caught in the cataclysm of WWII.

We've also written two inspirational books, Popcorn Miracles and Kernels of Hope.

Favorite novelists: James A. Michener, author of Hawaii, The Source, Texas, Poland, Caribbean, and many other 1000+ page history-based novels. Nicholas Evans, author of The Horse Whisperer, The Loop, and Smoke Jumper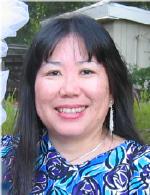 Welcome! I'm Gail Kaku, a Japanese American from Southern California. I graduated from the University of Southern California.
My background is in information technology with a special emphasis in databases. I've managed projects and led the development efforts in systems analysis, re-engineering, and the entire gamut of software for every phase from inception through implementation.
It amazed me that writing a book would be far harder than any software project I've ever worked on, which included developing satellite tracking software with a bunch of physicists who had no idea of what the end product would look like.
After nearly seven years of working full-time on a single writing project and doing nothing else, Popcorn Miracles was born. Tada!
I thought the second book would be easier. Wrong! This time we opened up submissions to many published authors from writers conferences and other events. Little did I know I would be editing the entire manuscript, which turned out to be quite daunting. After four years, the global, multi-cultural Kernels of Hope was born. You now have the popcorn with the kernels!

During the time I worked on both books, my husband Bob had an idea of writing a novel. Since he devoted much of his evenings helping me with the first two books, I collaborated with him and rewrote and polished his novel. After eight years of extensive research, interviews with a number of people who experienced WWII, and multiple trips to Japan, Cherry Blossoms in the Storm was born.
When you work on a book together with your husband, it's shocking to learn how different men think.
We did these books because we care about people and want them to really think about their lives. Are they fulfilled? Is there an empty void? Have they met the Living God? Which road leads to eternal salvation? Life is too short and these are very important questions to think about.